OPEN DAILY 7AM-10PM


EMPLOYMENT
WELCOME TO KEN'S MARKET QUEEN ANNE
(206) 282-1100
2400 6TH AVE. W
SEATTLE, WA 98119

SOUPS OF THE DAY

*Our Homemade Soups are also available cold in To-Go Containers!
DELI SPECIALS

Turkey Diamante Sandwich
Our Signature Sandwich! Made on Essential Baking Co. Rosemary Diamante Bread w/Oven Roasted Turkey, lettuce & tomato.
Soups & Deli Specials Updated
Thu. 06/29 - 1:04 pm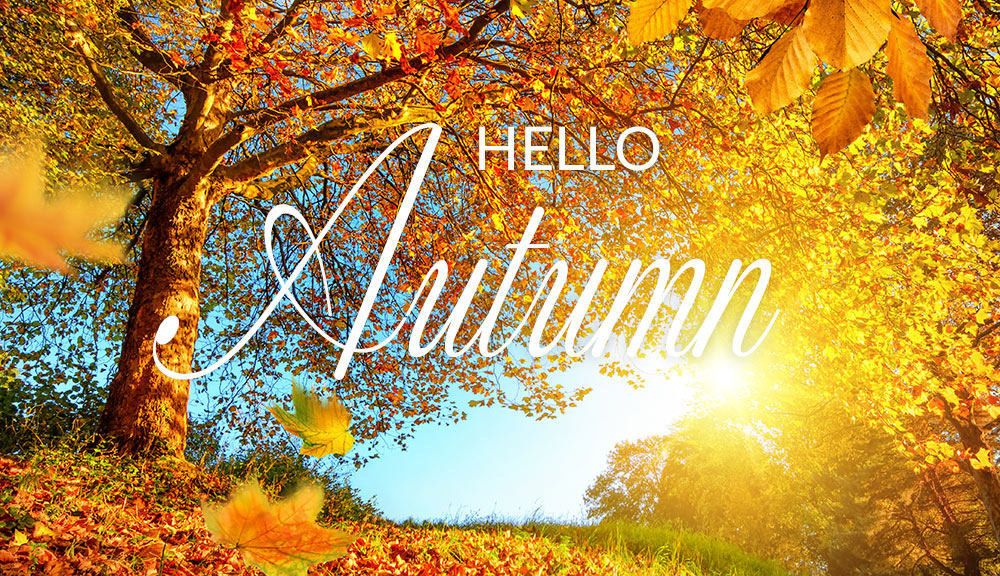 "Autumn carries more gold in its pocket than all the other seasons."
- Jim Bishop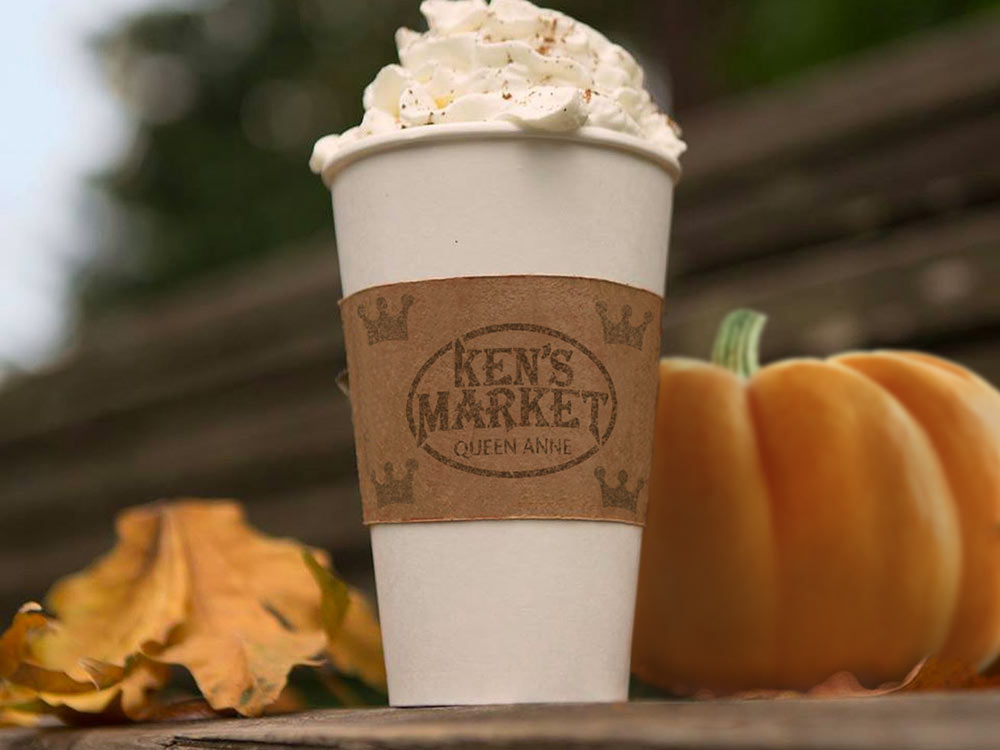 Featured At Our Espresso Bar this Season - PUMPKIN SPICE LATTE
What sets the mood for the Holiday Season more than a warm, luscious beverage that wafts up with the irresistible fragrances of espresso and delicate spices while it warms your hands and tummy?
Ken's Market Queen Anne has a wonderful little Espresso Bar that serves the best Pumpkin Spice Lattes this side of McGraw Street. It is a wonderful, festive coffee drink made with a mix of traditional fall spices, steamed milk and espresso, topped with whipped cream and pumpkin pie spice. Can you think of a better way to perk up your shopping experience than with this season's best beverage offering? Stop in and say "Hello" to Joe. He will have you first smiling and then enjoying the whole shopping experience.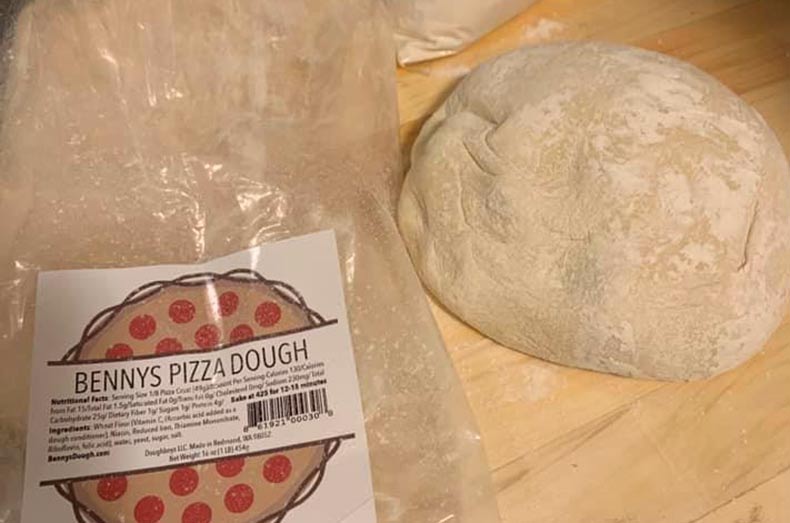 Benny's Pizza Dough
Homemade pizza tonight, anyone? You can with Benny's Pizza Dough. Stop in to Ken's Q.A. and check in the refrigerated area.
Why not turn your kitchen into a pizzeria and make homemade pizza your way? So, now we can become a pizzaiolo anytime and make a premium pizza that is quick and easy.
This dough is very versatile. The frozen dough will last up to 6 months in your freezer. Surprise your family by creating cinnamon rolls for breakfast or garlic butter rolls some evening… maybe for tonight! There's never been a better time! Better get to Ken's QA while we've still got some!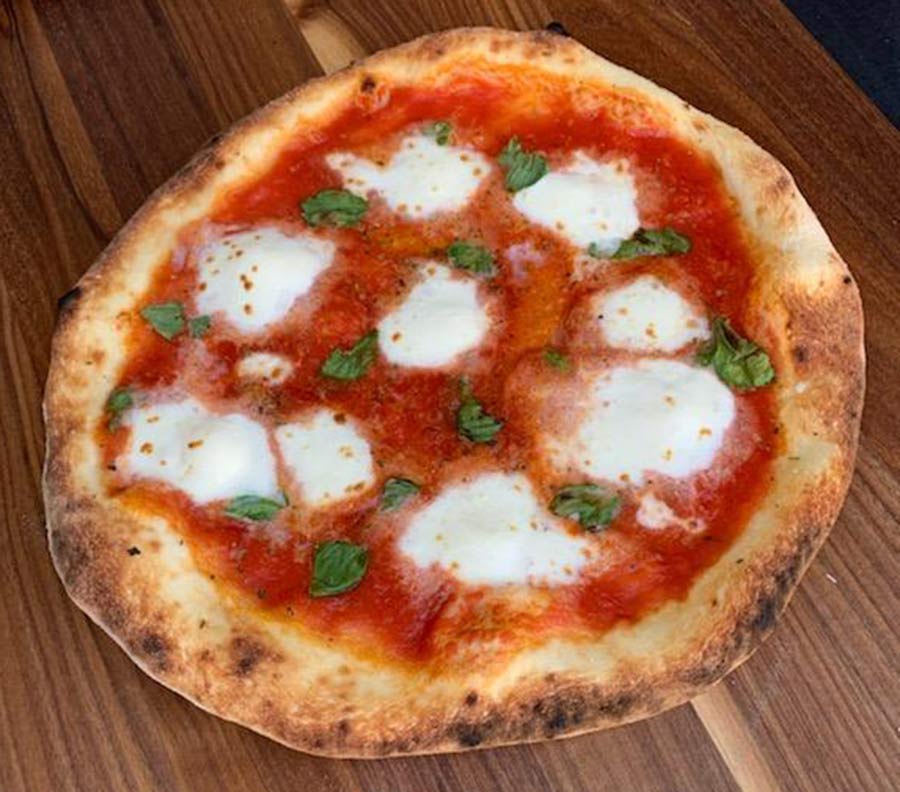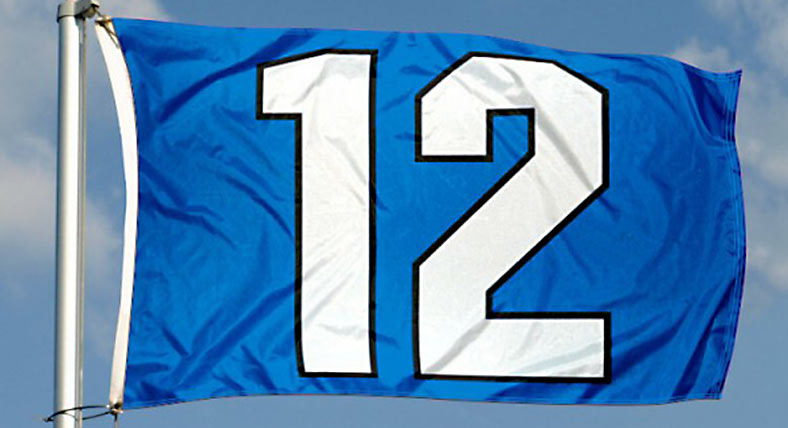 Your Go-To on Game Day
Ken's Market Queen Anne has everything you need for a terrific game day get-together. We have delicious sandwiches and appetizers from our deli, burgers, sausages and dogs for the grill, chips, pretzels and other snacks for munching, and lots of choices for beers. Whether you are hosting friends and neighbors, tailgating or watching the game at your place, stock up on party supplies at Ken's. GO HAWKS!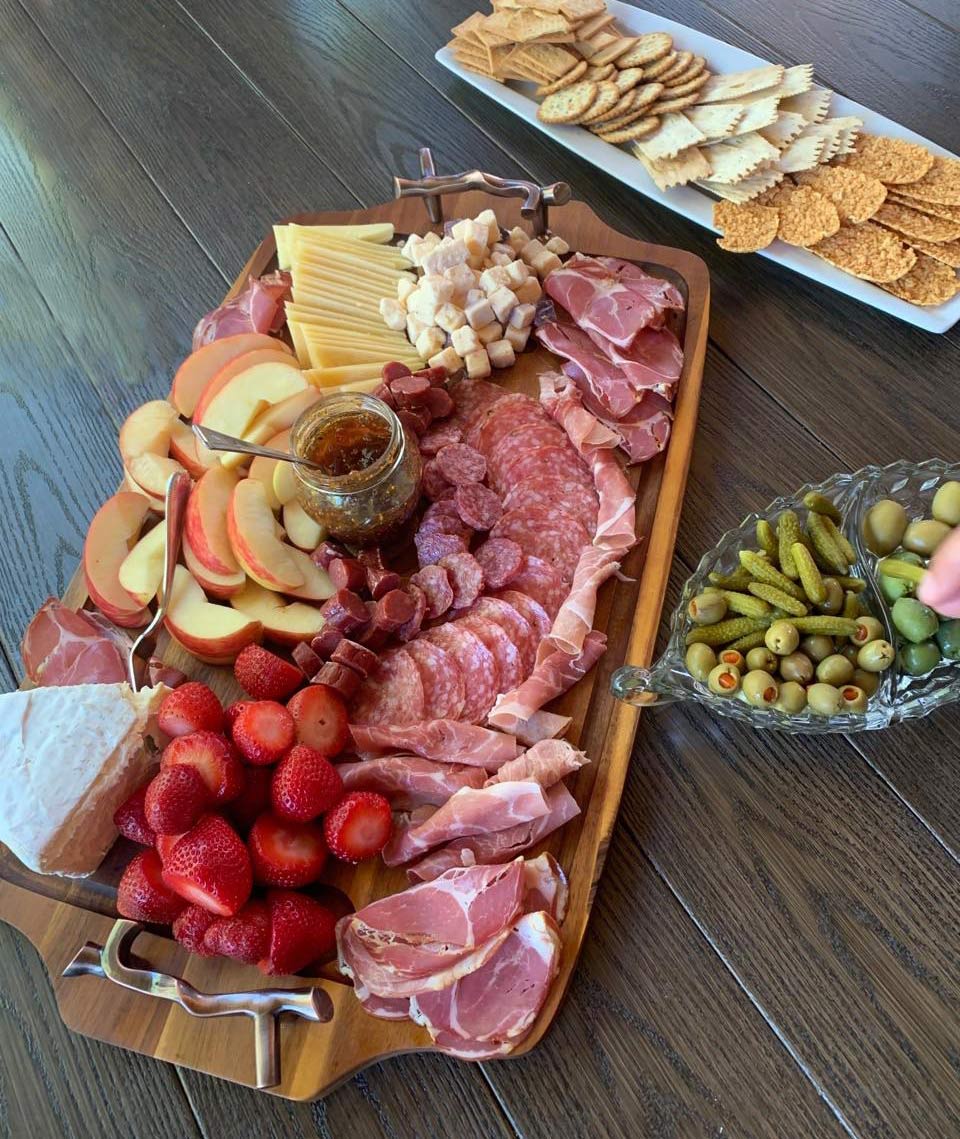 Featured Beer, Wine & Spirits
from Four Roses Distillery, Lawrenceburg, KY
from Aviation American Gin, Portland, OR
from Reuben's Brews, Seattle, WA
Legendary Customer Service
Customer service is what we're really all about. We can help you find the right bottle of wine, or our butcher will cut your steak to your specifications, or our friendly deli staff will create your lunch sandwich to order so it's exactly what you are craving, all with a smile and a shared laugh. We stock hand-selected, high quality products as part of our commitment to service. We proudly feature restaurant-quality soup, sandwiches and deli entreés made on-site. We make sure we offer lots of healthy options in our grocery items, including organic, gluten-free and low-glycemic. Our products are locally sourced whenever possible. We feature high-quality, pasture-raised beef, free-range chicken and wild caught Pacific salmon.
Ken's Market Queen Anne is locally owned and managed by 3 guys who grew up working here, so the grocery business is in their blood. They are passionate about making this the best store it can be and providing the highest level of service and product quality.
Read more about us.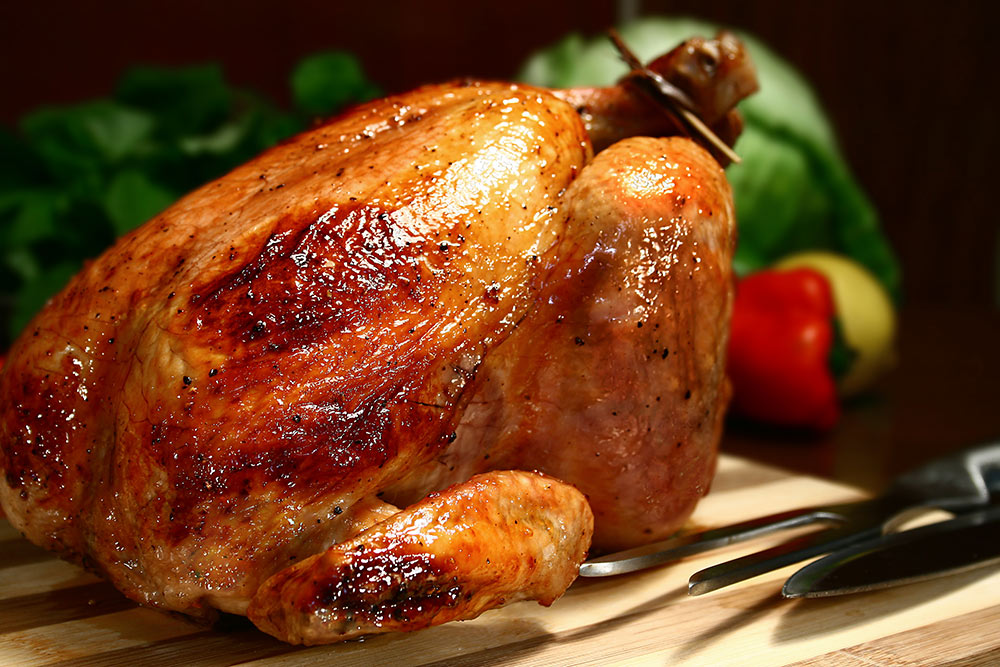 Winner! Winner! Chicken Dinner!
This is the season for after-school activities and sports, so with all the errands and driving kids here and there, you may find you don't have a lot of time for fixing a hot dinner. So why not pick up one of our perfectly roasted, free-range whole chickens? Chicken is already a lean and tasty main course, but roasting is not only a healthy way to prepare it, it also really brings out the savory chicken flavor. We also have lots of ready-to-go side dishes and salads in our deli to compliment your warm and cozy chicken dinner.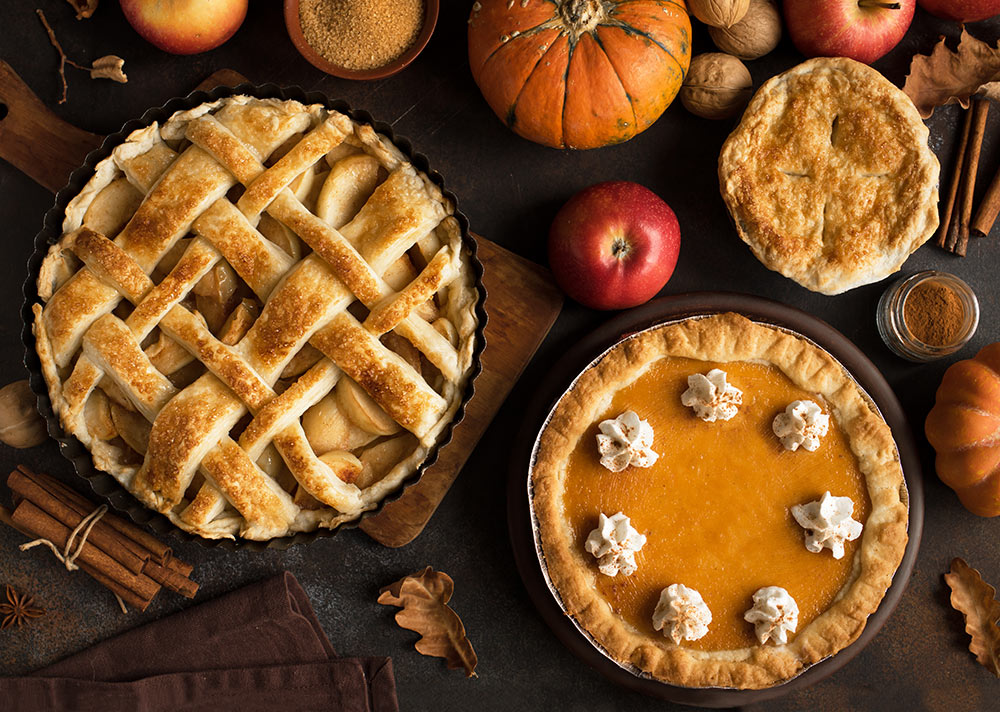 HARVEST FLAVORS, Celebrating the Taste of Fall!
Ken's Market Queen Anne is now carrying pies baked from the locally owned and operated, Green City Kitchens out of Edmonds. Their handmade pies are made from only locally-owned dairies and Northwest grown fruit using organic flour, sugar, butter and eggs. Pie master and Chef Patrick is baking up handmade pies from scratch to ensure the delicious flavor and quality. He bakes his pies to have a home-style look which shows that each pie is made as if they were prepared for his own family. Who does that? They are available in 9" full size pies to 5" minis. The cream pies are topped off with their own recipe for stable whipped cream which is guaranteed not to fall for a week after delivery. Ken's is carrying an assortment of pies ranging from cream pies, fruit pies (including this season's favorite pumpkin pie) and the creamiest cheesecakes, too.
Few desserts can outshine a fresh slice of homemade pie. Whether you are looking for individual mini-tarts or a traditional pie as a grand finale for your next holiday feast, from an Open House to a festive family dinner you can depend on Ken's Market Queen Anne. These unbelievably rich, moist pies with the flakiest crust are available right now! Even if you are craving something to savor with just a cup of coffee or tea stop by and pick up a mini or the pie of your dreams today! Every pie will serve up an incredible slice of heaven!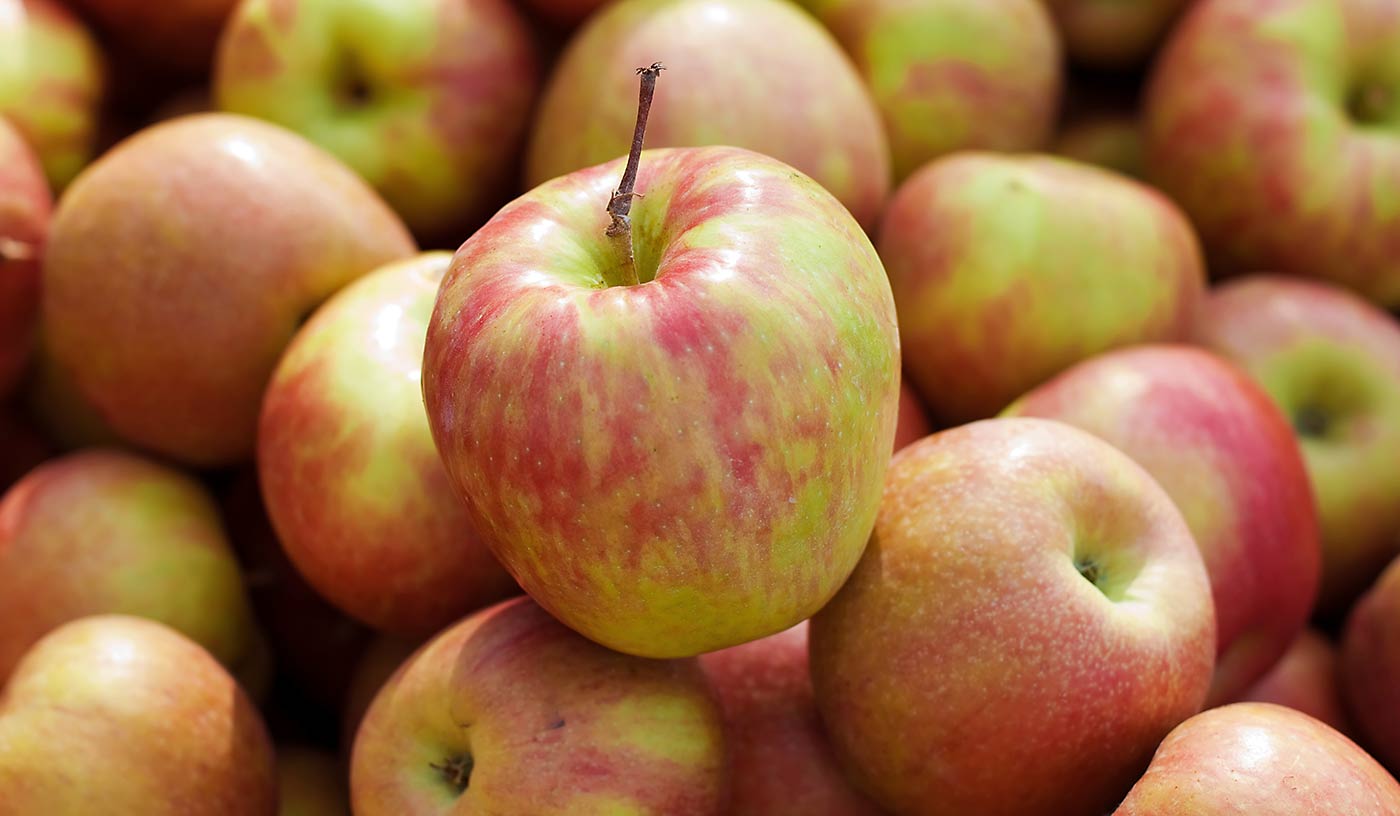 Honeycrisp Apples
The superstar fruit of the Fall season has to be the Honeycrisp Apple, which we are fortunate to have grown locally in Washington. And boy have we got them! These warm-hued yellow, red and green apples are as crisp and colorful as the season's changing leaves. With a flavor that is the perfect balance of sweet and tart, Honeycrisps pair perfectly with a variety of Autumn cravings from caramel or candied apples to apple pie and tarts. Try them as baked apples for breakfast. Pureé them and make a homemade gourmet apple sauce. Add them to buckwheat pancakes, to fruit salads like the Waldorf or as a great garnish in green salads. They are delicious roasted with a simmering pork roast. For a healthy after-school treat, try slicing and baking them for crisp apple chips.
The celebrated combination of caramel and apples signifies the glorious onset of Autumn. Stave off the first chill of the season with a warm mug of caramel apple cider, topped with whipped cream and a cinnamon stick. For an adult version, spike this hot apple cider with 2 oz of Tuaca, an Italian liqueur (do not stir). Top with fresh whipped cream, sprinkle with pumpkin pie spice or ground cinnamon, garnish with a cinnamon stick. Smells and tastes remarkably like a hot apple pie!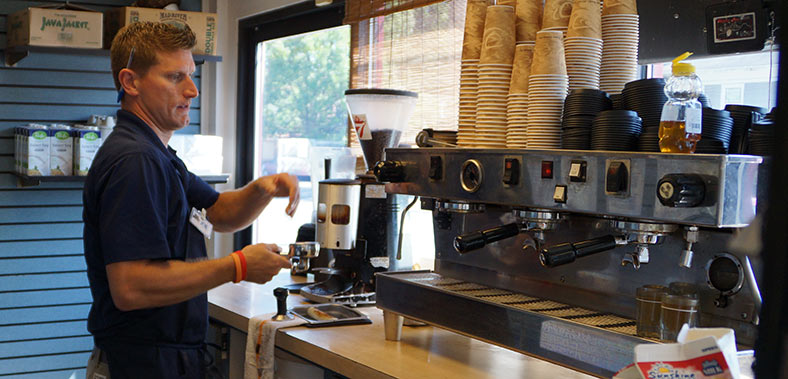 Espresso Bar
Seattle is a coffee town so what market would be complete without an espresso bar? We have a wide range of coffee and espresso drinks available, with a great selection of flavors we can add to make it just the way you like it.
Outside the store is our drive-up espresso, just park, hop out, and place your order at the window, no need to go into the store. Our experienced barista will create your custom latte to order. During the summer we offer iced lattes and frosty blended coffee drinks. We also have bakery items available to complement your espresso drink. The coffee beans we use for our espresso are from Seven Coffee Roasters. Seven is a local company who roasts their beans nearby in Ballard, so they are super fresh. If you're not a coffee drinker, we can brew you some tea. We carry a variety, including black, chai, herbal and green tea.
When you're running short on time in the morning, stop in, grab a coffee and pair that with a breakfast cookie from Erin Baker's, chock-full of nutrients, low in sugar and hearty enough to keep you going until lunch.
There are bistro tables and chairs available for when the weather's nice. Relax and enjoy your breakfast or lunch from our deli - al fresco, along with coffee, a latte or tea.
Inside the store, near the cashier, is our coffee bar, with excellent drip coffee. At any one time, we feature up to 6 different kinds of hot brewed coffee from various local roasters, such as Seven, Zoka Coffee, Stamp Act Coffee, Lighthouse Roaster, Radial Coffee Roasters, Queen Anne Roasters, and Ladro Roasters.
---