Your daily life is busy busy busy, but you still have to eat. When you don't have time to fix a meal, but you don't want fast food, our deli at Ken's Market Queen Anne offers chef-quality and homemade-style edibles. Morning, noon, or night we have a selection of quality, to-go food that fits your palate and schedule.
In our deli and throughout our store we try to feature and support local products and companies, because that's how we got here. You usually get higher quality when you go local: more care, more hand-crafted. The large selection you find in our deli case is made every day with fresh and wholesome ingredients sourced from producers we trust. Our selection spans cuisines from around the world, including original recipes from our families and staff that have become a tradition here at Ken's. We offer flavorful choices for any diet, including vegan, vegetarian, gluten-free, low-salt, even paleo.
Every part of your day is covered for you at Ken's:
Breakfast
Don't start your day without a yummy breakfast. Stop by and try our savory breakfast burrito filled with a rich blend of organic eggs, melted cheddar and spicy sausage. Or enjoy a bowl of creamy oatmeal layered with your favorite seasonal fruits or honey (available M-F). We also feature egg sandwiches, breakfast muffins and breakfast cookies, fresh fruit, yoghurt granola parfait with seasonal berries, fresh bagels which we can customize for you with cream cheese and our delicious salmon lox and jazz up with fresh tomatoes and red onion. Pick up your morning coffee at either our espresso bar or drip coffee station.
Lunch
Our deli is also a Lunchtime Hub where we have a daily selection of hot soups at our soup counter to pair with any of our ready-made or custom sandwiches (including our hot, grilled panini sandwiches). Some people drive for miles to get Carrie's famous clam chowder or our Ken's chili with just a hint of heat. All of our sandwiches are made daily with the finest ingredients: meats and cheeses from Boar's Head, delicious bread from Essential Baking and fresh vegetables from our produce department. Our signature sandwich, the Herb Roasted Turkey Breast on Rosemary Diamante Bread, is one of our most requested.
Everyday our deli makes salads, so many kinds of salads. Of course we have quite a variety of green salads, plus a wide range of deli salads like macaroni salad, bow-tie pasta salad, potato salad, pickled beet salad, Greek orso salad, pesto salad, chicken tarragon salad, Asian noodle salad and Mandarin salad. You'll find them ready-to-go for a quick lunch solution.
Saturdays we do a special lunch favorite, Polo's Chicken Quesadilla: fresh, sautéd chicken breast cut-up, cooked in a verde sauce, smothered in mozzarella and provolone, served in a tortilla wrap and then garnished with salsa and sour cream on top. This is a recipe left with us by our late and great butcher Polito Segala. Now, why would you pick up a burger from one of those greasy, fast-food joints?
"This little market and deli is my new favorite lunch spot. They offer organic fruits and some of the best rotisserie chicken I've ever had. The employees are all really nice and always available to intelligently answer your questions."
- Nate R. from Yelp
Dinner
After a long and busy day at work, Ken's Market deli has all the market-fresh menu items for a quick and easy dinner menu, which gives you time to relax and enjoy your meal. We often feature Polo's Beef Stroganoff, another recipe left to us by Polito Segala. Tuesday and Friday nights our special is teriyaki chicken over a bed of rice. Our customers have told us they prefer our teriyaki over the Teriyaki restaurants. We only use local Draper Farm chickens which may be the secret.
Quick Dinner Idea: A package of fresh pasta, a jar of pasta sauce, a roast chicken and a nice green salad.
Try our fresh pastas (not frozen) like tortellinis, spaghetti and gnocchi from Cucina Fresco, another local business, who also creates pasta sauces from marinara to spaghetti sauces. Don't forget about our own Ken's Market pasta sauces which are premium quality.
We have plump, juicy, perfectly-seasoned, rotisserie chickens or roasted (never deep fried) skinless chicken breasts, hindquarters, drumsticks and thighs that are hot and ready-to-go.
Craving comfort food made from scratch? Try our Mac and cheese, mac and beef, and mashed potatoes that we cut up and mash right here three times a day!
Entertaining
Next time you host a social event, our deli is the perfect place to stop for crowd-pleasing party trays made fresh in-house. You can pick up a pre-packed party tray or come in for a custom-order and we will pack a tray with your favorite premium deli meats, high quality breads, and rich cheeses, with popular selections such as brie, blue cheeses, provolone or fresh mozzarella. All our cheeses are freshly cut from the original wheels so that they are the absolute highest quality. We can also put together a party platter with veggies, fruit, prawns, meatballs, olives, wraps, hoagie or mini sub sandwiches. We can customize your order so each tray is just the way you want it. Don't forget a dessert tray, maybe with Nanaimo bars. Have one custom made for an anniversary, birthday, graduation, holiday celebration, shower, retirement, game day, business or club meeting, but you don't need any special occasion to try one or more of our mouthwatering trays!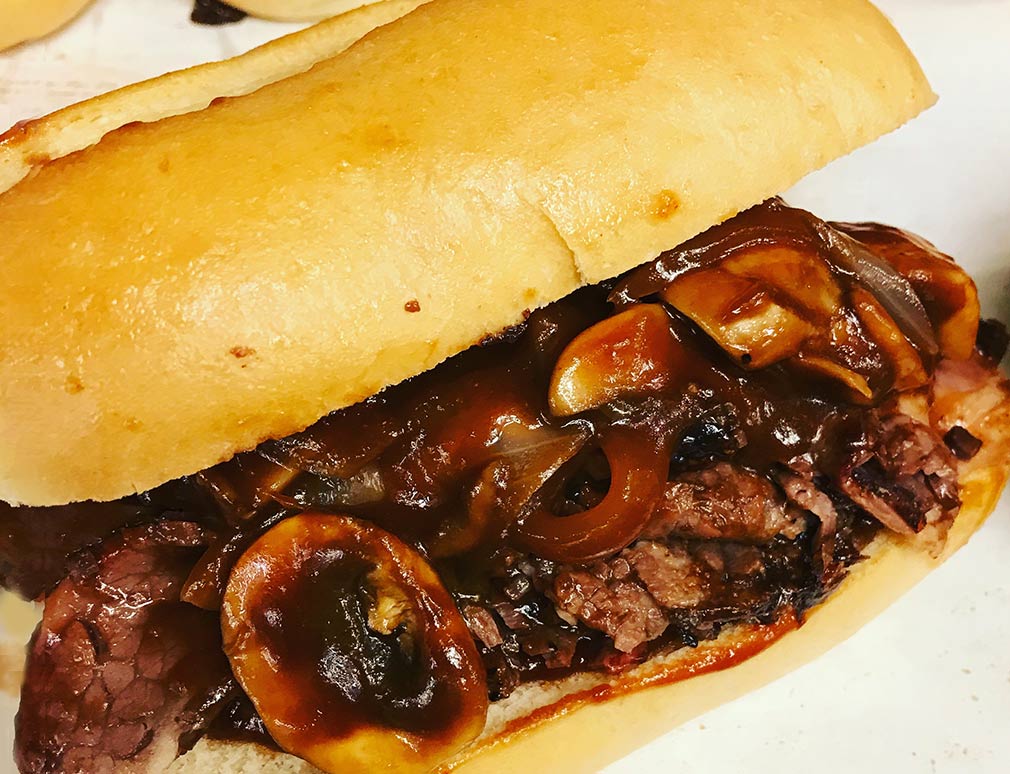 Ken's own In-House Smoked Beef Brisket Sandwich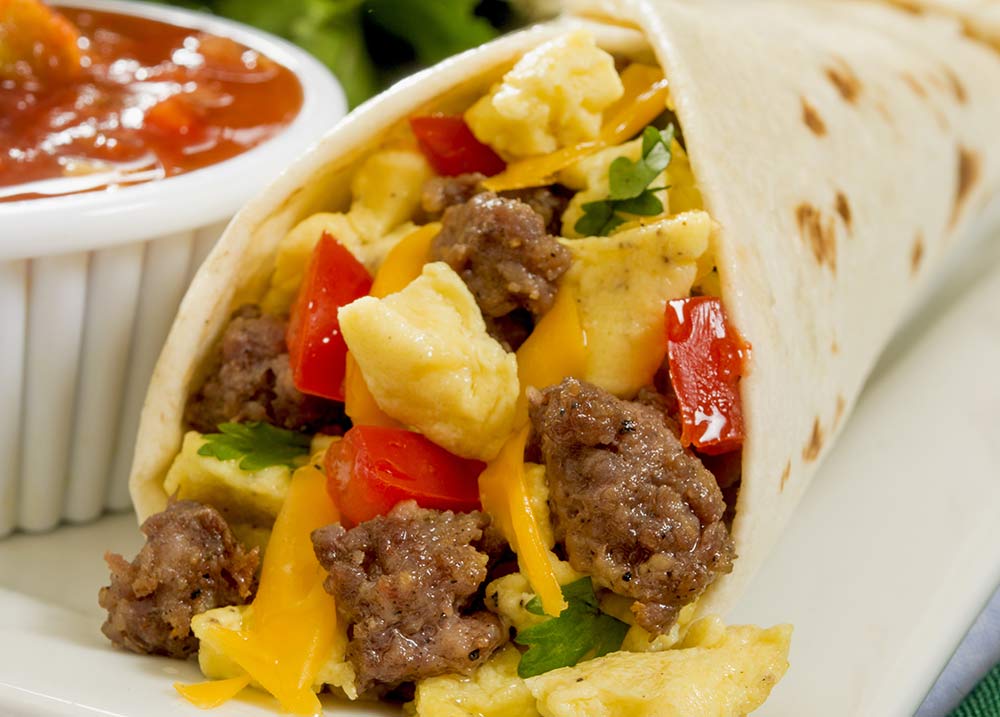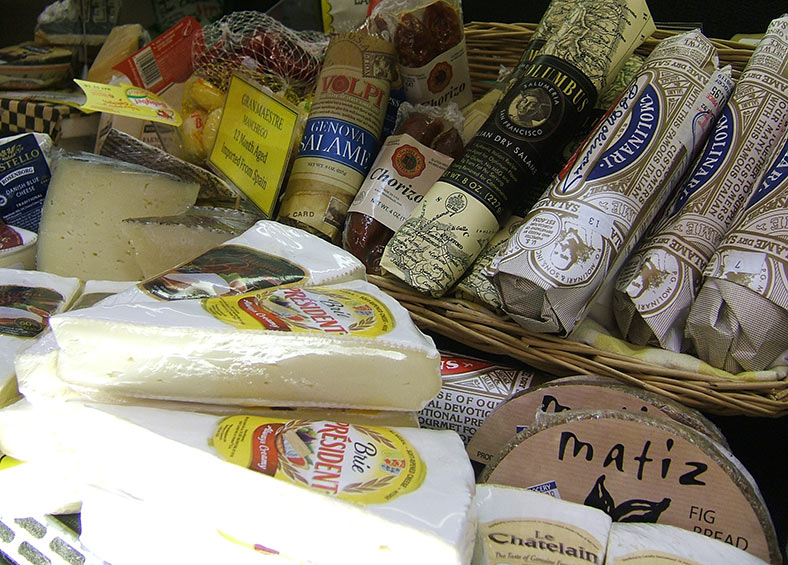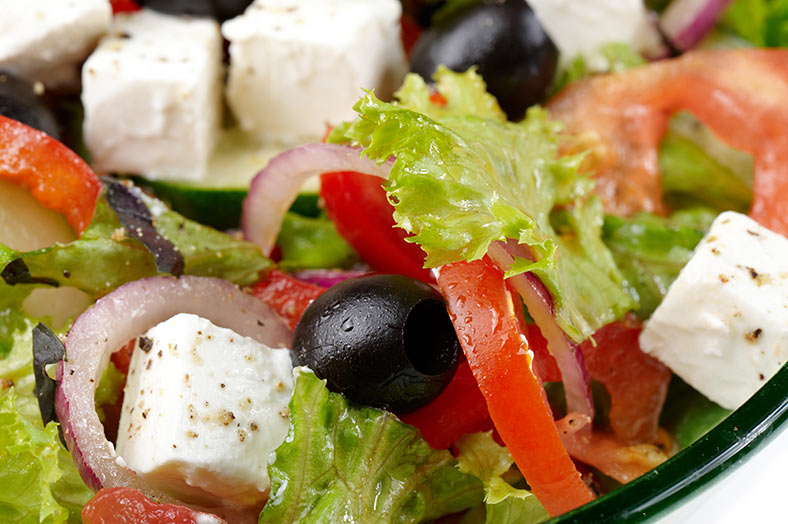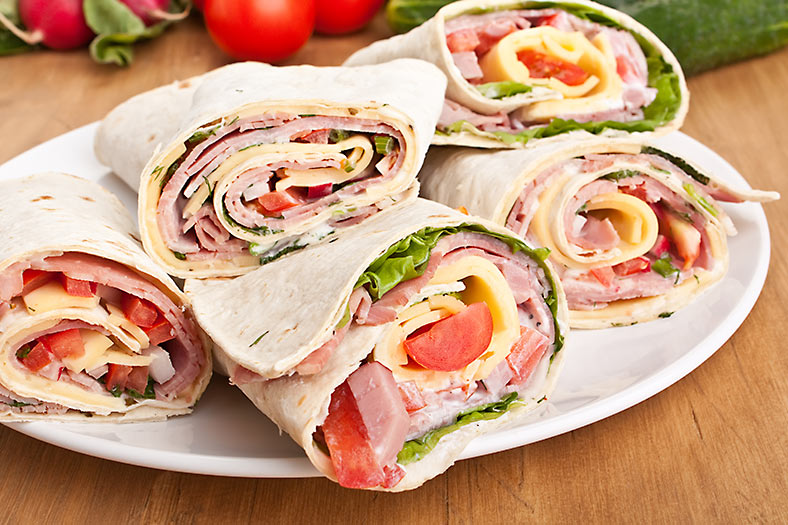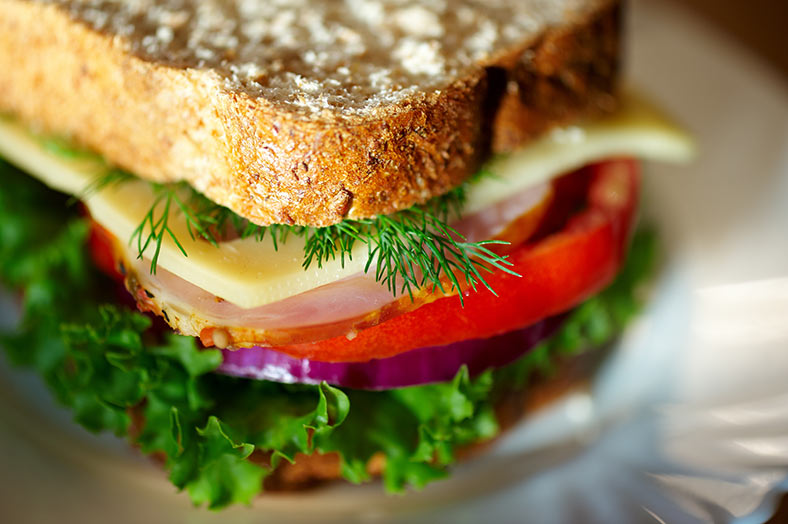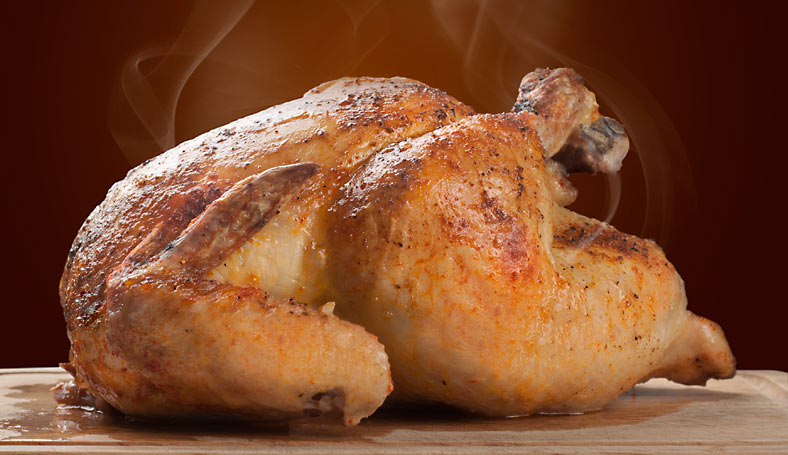 ---